Revolutionary Silicone Roofing TG
A durable white coating for flat roofs, applied over the existing (up to 30 years old) situation resulting in a lifespan extension of +25 years. Reflection of the white coating ensures a lower temperature in the space below and more yield from any solar panels. Finish is seam free, permanently flexible and waterproof.
Innovative coating for making the flat roof more sustainable
What is it made of?
The Silicone Roofing TG is made of a silicone binder which is made of silicon. Silicon consists of sand, which is one of the most common raw materials in the world, so sustainable.
For which roof coverings is it suitable?
Application on existing roofs of bitumen and EPDM (other materials such as concrete and metal are also possible) with a lifespan of +25 years
What benefits do I have?
Roof life extension +25 years (and up to 50 years)
Lower repair and maintenance costs
Environmentally friendly, urban heating island effect is reduced, roof temperature max 45 vs. above 80 degrees with a black roof
Extreme UV protection, sun protection and temperature reducing (energy-saving, increases the yield of any solar panels)
Contributes to CO2 reduction
Waterproof (no seams), permanently flexible
Longevity Coating
25 years and after that the Silicone Roofing can be applied again and a lifespan extension of 25 years is expected again.
ROI
An existing bitumen roof can often only be layered over once. The price of the overlay is about as expensive as a treatment with the coating, but the roof must be completely replaced during the next maintenance. The prices for replacement are significantly higher than treatment with coating.
For more information about our Silicone Roofing TG, please visit our supplier's website. Click on the logo below to be forwarded: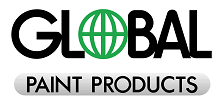 We are certified and trained by Global to sell this coating, inspect roofs and apply the coating. We do this together with our certified application partner Stef, click on the logo for more info: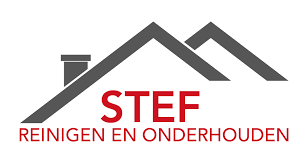 Are you interested and would you like to request a quote or are you looking for suitable advice? We would like to invite you to contact Lely Coatings. You can always call: +31 (0)76 5035188