Great diversity & Stock
The market for powder coatings is a growth market. Lely Coatings has been successfully distributing PPG powder coatings as an official dealer for several years now. Recently, the products of Wörwag PPG have also been added. We owe our success to the large stock that we keep in our warehouse in Etten-Leur (NL), the sublime quality of PPG/Wörwag powder coatings and the provision of professional guidance, optimal service and fast delivery times.
The range of PPG powder coatings is very wide. Aesthetic powder coatings, or functional powder coatings and combinations thereof, can be supplied in various qualities and gloss levels.
Some distinguishing features of our powder coatings are:
A highly consistent quality;
A particularly good return;
Excellent fluidization, powder transport and charging;
Degassing-friendly properties (but without wax additive);
Degassing friendly epoxy primers, which may be fully cured without adverse effects on the intercoat adhesion with the top layer;
Opacity of the colors (including the difficult colours) is above average;
Available in packs of 20kg, or small packs from 5kg;
The standard polyester qualities are Qualicoat and GSB certified.
CONTACT US
For more information about our powder sheet, please visit the PPG website by clicking on the PPG Logo below: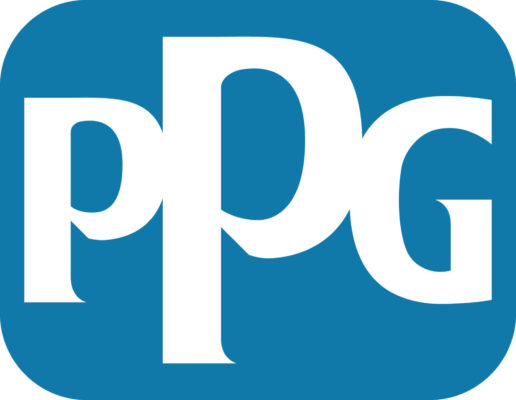 Are you interested in our powder coatings and would you like to request a quote or are you looking for suitable advice? We would like to invite you to contact Lely Coatings. You can always call: +31 (0)76 5035188
Lely Coatings supplies all standard RAL colors in stock within 24 hours. We keep 'all' RAL colors in stock in our warehouse. Special colors or effects are available on request. We can provide our standard polyester quality in-house with a textured effect or matt it to the desired degree of gloss.
In addition to supplying high-quality powder coatings, we offer you an excellent service. This includes professional supervision of your projects, (eg oven measurement or spraying test samples), providing necessary technical information and expert advice regarding our powder coatings. If desired, we also train and guide employees of our relations in the application process, so that an optimal end result can be achieved.
We work with a broad network and the customer's wishes are leading for us. If our PPG range is not sufficient or if a product is not in stock, we can turn to a number of other renowned powder coating manufacturers. We always want to be able to offer an alternative to optimally support our customers.